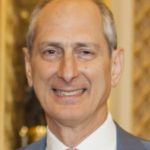 Dangoor Education provides opportunities across the learning spectrum with sponsorship of Westminster Academy, Open University Massive Open Online Courses, STEM university scholarships, the Dangoor Centre for Medical Education at the Royal Society of Medicine and the Dangoor Centre for Personalised Medicine at Bar Ilan University. Dangoor Education's sponsorship of the UK, EU Space Design Competition and Galactic Challenge builds on the fantastic legacy of Sir Naim Dangoor, who supported the Competition for a number of years.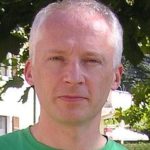 Marcus du Sautoy FRS, OBE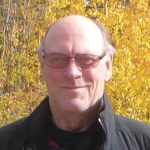 Dr Randall Perry
Founder UKSDC and SSEF
SSEF Honorary Chair
Dr Perry is the founder of the UKSDC and the Space Science Engineering Foundation (SSEF) and its Honorary Chair. The SSEF is a registered UK charity. It supports the UK, EU Middle East and Africa Space Design Competitions and the junior Galactic Challenge for 9-14 year old students. He is a director of the Global Space Design Challenge and Pro Ed et al. He has held the US and Canada National Science Foundation Fellowship at University of Oxford and as a Royal Society Fellow at Imperial College London. He has a B.S., M.S. and Ph.D. from the University of Washington, and is a certified NASA astrobiologist.  His current focus is on education. In addition, he has published widely in his areas of interest of Earth and planetary sciences, geochemistry, microbiology and education. He is the author of six novels under RS Perry. Besides scientific talks he enjoys giving presentations in a wide variety of public venues for example being invited to give the Public Lecture at the Durham Institute for Advanced Studies on a Definition of Life and as a painter and member of the Chelsea Art Club an invited talk on Science and Art. As a script writer he is a member of the Writers Guild of America West. In his spare time he enjoys trekking, scuba diving and flying helicopters and aircraft. He has since visited many of the Earth's extreme habitats including diving in 'Alvin' the deep submersible. He has sailed across the Atlantic in a small sailboat.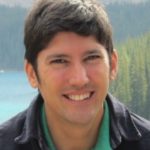 Dr Richard Ghail is past Lecturer in Engineering Geology, based in the Department of Civil and Environmental Engineering at Imperial College Lond0n and is currently a Reader in the Department of Earth Sciences, Royal Holloway University of London. His research interests are in The London Basin Forum, Intraplate Processes and the Neotectonics of Great Britain, Plate Tectonics of Buoyant Lithospheres and EnVision.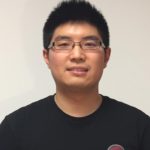 Jian started volunteering with UKSDC since 2009,first as a supporting technical specialist, and later on as judge and "company" CEO. After completing his Master's degree in Chemical Engineering at Imperial College London, he currently works as a reliability engineer in the petroleum industry, specialising in technical risk management and system reliability solutions in the hostile underwater environment. The best treat for his volunteering weekends is seeing creative ideas from young candidates coming together into designs