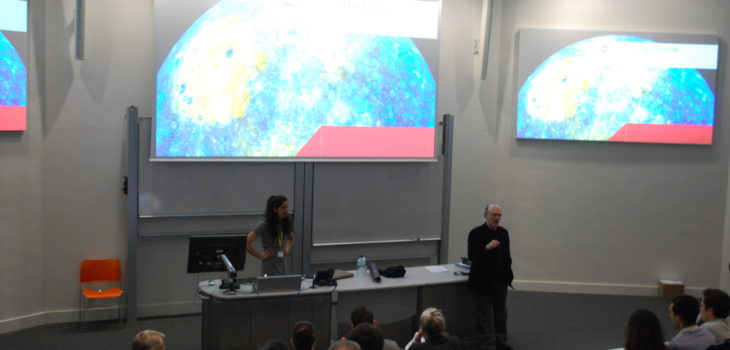 Chapter 20 of the UKSDC book which is available on Amazon.
UK Space Agency Education, Skills And Outreach
Using space to inspire learning. Helping to build a skilled workforce.
By Jeremy Curtis
The UK Space Agency's education, skills and outreach strategy addresses two distinct, though related, issues:
Space has demonstrated a remarkable power to inspire widespread interest in science, technology, engineering and mathematics (STEM) and provides exciting contexts for the teaching of a range of subjects.
Growth of the space sector is hampered by the scarcity of graduates and technicians with relevant qualifications.
The first of these presents an opportunity to use space for education and the second is a problem that can be addressed by using education for space.
These two equally important aspects are intimately related since harnessing space to improve the take-up of STEM subjects for the benefit of the United Kingdom (UK) economy will have corresponding benefits for the space sector by increasing the potential pool of graduates and technicians.
The UK Space Agency helps sponsor the UK Space Design Competition (SDC) as it provides an environment that addresses both goals. It gives participants the chance to experience being in a simulated engineering company and excites them about space sciences and engineering.
Continue to read the full chapter